University has 14 hostels including 2 for female students and one International hostel. They offer comfortable and fully secured accommodation to students. An academic staff member works as Warden of each hostel. There are common rooms, dining halls with a Coloured T.V. etc. for their entertainment. The newspapers and magazines are provided in hostels, medical facilities are also provided to all hostel in-mates in University Hospital and Modi Hospital, Modipuram. The Hostel Mess is equipped with refrigerator, water cooler and utensils in adequate quantity. Each hostel mess is run and managed by the students on cooperative basis. During summer vacations annual repairs and white washing is done for the benefit of the students. The students residing in the hostel are to abide by hostel and mess regulations/rules. During tournaments and competitions, the students are expected to be in the proper kit.
| | | | |
| --- | --- | --- | --- |
| Name of Hostel | Warden | Mobile No. | Email ID. |
| Associatete DSW (Hostel) | Dr. Pankaj Kumar | 09412363596 | coordinator_coe@yahoo.com |
| Gandhi Hostel | Dr. Devesh Kumar Yadav | 08005359066 | drdevvet2009@gmail.com |
| Subhash Chandra Bosh Hostel | Dr. M. V. Jithin | 08937855091 | mvjithin1988@gmail.com |
| Lal Bhadur Shastri Hostel Warden - 1 | Dr. Mohd. Ameer Khan | 07587338317 | drameeronline@gmail.com |
| Lal Bhadur Shastri Hostel Warden - 2 | Dr. Aditya Kumar | 08119908363 | dradityakumar10@gmail.com |
| Lal Bhadur Shastri Hostel Warden - 3 | Dr. Naresh Pratap Singh | - | - |
| P. Jawahar Lal Nehru Hostel | Dr. Vinod Kumar Varun | 09415315333 | drvarun15487@gmail.com |
| Shaheed Bhagat Singh Hostel(UG & PG Girls) | Dr. Pramila Umaraw | 09557339200 | pramila1303@gmail.com |
| New Girls Hostel | Dr. Vaishali | 09528077774 | vaishali_21@yahoo.com |
| Tagore Hostel | Dr. Vivek Malik | 09412492696 | vickeyvet@gmail.com |
| Skilled Development Hostel | Dr. Jitendra Pratap | 09453427932 | drjpmathura@gmail.com |
| Type 1 A Block | Dr. Virendra Kumar Singh | 09412662341 | virendrakum47@gmail.com |
| Type 1 B Block | Dr Neelesh Chauhan | 09412612903 | neelesh_chauhan@rediffmail.com |
| Type 1 C Block | Dr. U. P. Shahi | 09410228283 | upshahi@gmail.com |
| International Students Hostel & In-charge INGH | Dr. Riaz Ahmad Siddqui | 09536810543 | riazndri@gmail.com |
| Dr. Hargovind Khurana Hostel | Dr. Ajit Kumar | 09319424409 | ajitraj2k@gmail.com |
| Dr. C. V. Raman Hostel | Dr. Lal Bahadur Singh | 09450155766 | dr.lbsingh@gmail.com |
| Dr. APJ Abdul Kalam Hostel | Dr. D. V. Singh | 09411264592 | dvsingh20111@gmail.com |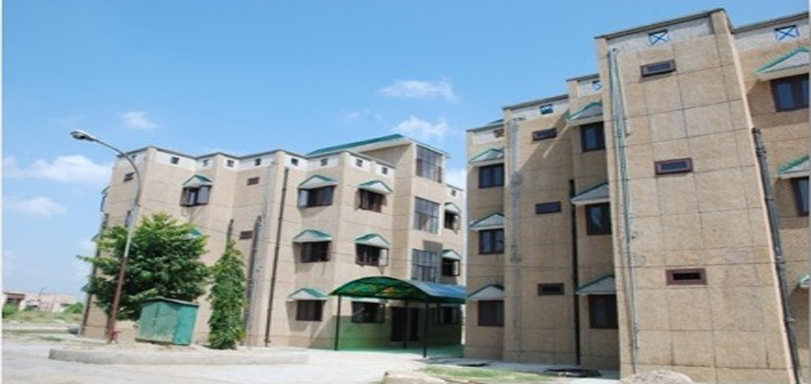 Student's Discipline
A student is expected to reflect under all the circumstances proper respect for order, morality and rights of others and such sense of personal honour as demanded of a good citizen. The University reserves the right to drop any student whose conduct is deemed improper or prejudicial to the good order and interest of the University. The serious cases of indiscipline are referred to the University Disciplinary Committee. The overall discipline at the present juncture is encouragingly good.
Medical and Health Services
The University hospital under the supervision of a part time Medical Officer In-charge is located inside the Sardar Vallabhbhai Patel University of Agriculture and Technology, Meerut campus in a picturesque locality surrounded by green trees all around. Its primary role is to provide rapid definitive assessment, investigation and treatment for the emergency patients. Following treatment on the University hospital, patients requiring further inpatient specialist care may be referred to the care of an appropriate hospital. The University hospital, serves the Employees, Students, Workers of the University and their families. It is fully equipped with emergency medical treatment facilities and has Part time Doctors work alongside the other Paramedical Staffs to provide care to patients in the unit. At present the hospital has one ambulance, an operation theatre and indoor ward comprising 8 beds for male and female patients. There are separate ward for Male and female student. All the serious cases are referred to Modi Hospital, Modipuram or nearest Government / Private Hospital by special arrangement.
Ambulance Services
Under the welfare scheme of the University, University hospital provide 24 hour ambulance service for the students and employees of the University. The ambulance is fully equipped and is capable of beginning emergency care at the site of incident and through the journey to a hospital.
Where the call is placed from
The type of emergency
Number of people injured and the condition of the injured
The caller's name, contact number , and location guidance
Pre-hospital care will be given to patients being transported to the nearest hospital.