Bio Control Lab
Introduction (History, justification status, importance of the programme)
At present, farmers of Uttar Pradesh are frustrated in managing pests with available conventional pesticides as well as synthetic pyrethroid. Synthetic insecticides though provide a dramatic effect initially but repetitive and indiscriminate uses result in serious consequences on the biosphere. The logical alternative is Integrated Pest Management with greater emphasis on biological pest suppression. Among the bio-control agents, Trichogrammatids (egg parasitoid) have been considered as better choice in view of their ability to kill the target pests on crops like sugarcane, paddy, vegetables, pulses, cotton, etc. Trichogramma spp. are in great demand today and its mass production has already been taken up by few agencies but still demand to farmers is not fulfilled. Similarly, green lacewing is another important predatory species belonging to family Chrysopidae, among them Chrysoperla carnea and Micromus sp. are most common. Entomopathogens (e.g., Bacillus thuringiensis (Bt), Beauveria bassiana and Metarhizium anisopleae) are the most effectively and extensively used insect pathogens for control of different pest complex and offers excellent promise in the biological control programme. Sardar Vallabh Bhai Patel Univ. of Agric. & Tech., Meerut is the lead center for research and production of bio-agents in U.P. The university has major laboratory at Modipuram but has responsibility for teaching, research and extension in 15 districts, located in four commissionaires, i.e., Meerut, Moradabad, Saharanpur and Bareilly and other states i.e. Punjab, Haryana and Delhi etc.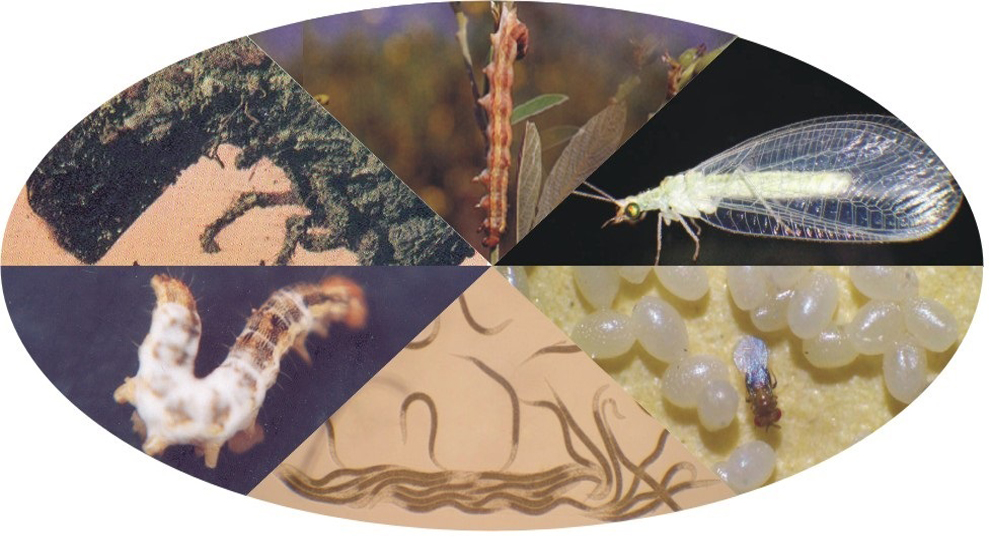 Objectives of biocontrol:
Isolation, characterization and mass production of Bio-agents [egg parasitoid - Trichogramma spp.; predator – Chrysoperla carnea; entomopathogens (Bacillus thuringiensis, Beauveria bassiana, Metarhizium anisopliae, Nomuraea, baculoviruses H. armigera) and entomopathogenic nematodes].
Utilization of isolated bio-agents in the management of different pests of agricultural importance.
Training to students, teachers, entrepreneurs and farmers.
Dr. Rajecdra Singh (Officer In-charge)
email:- rajendrasingh5@yahoo.com
Mobile:- 9457396755
Phone:- 0121-2888520(O)